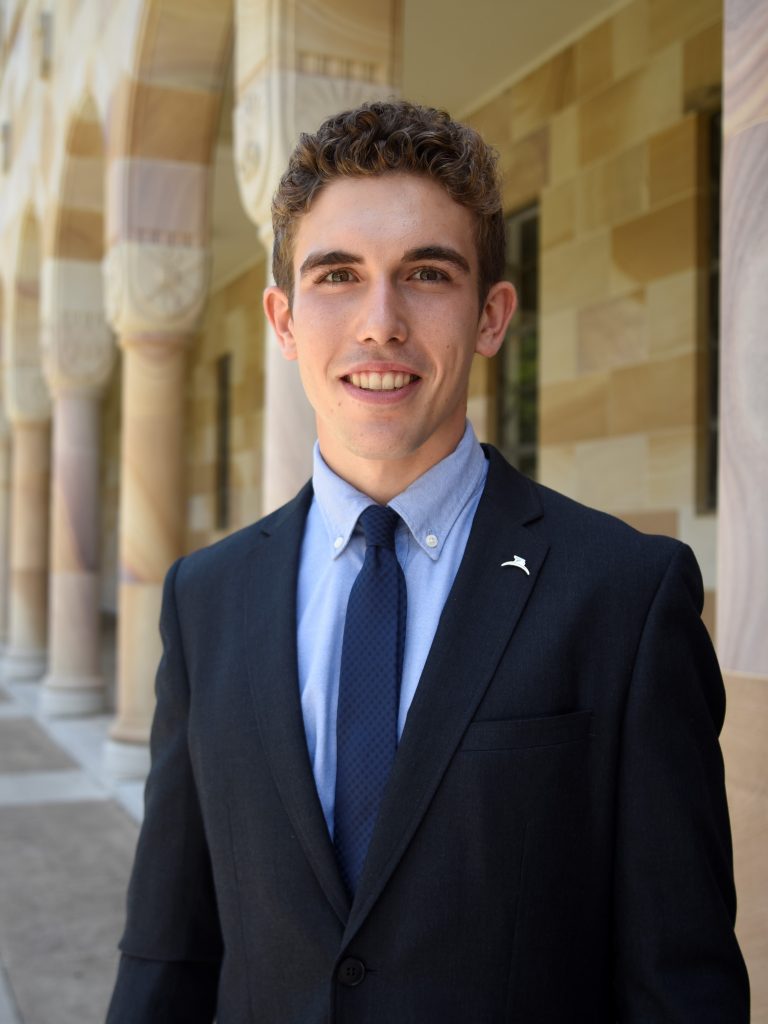 Chace is in his final year of a Bachelor of Aviation at Griffith University. Chace has also completed the first year of a Bachelor of Laws (Honours) at QUT.
Chace only recently joined the AYAA as he saw the fantastic work they did at the 2019 AYAF and the opportunities this brought for both the leaders and participants of the camp. As a result, when there was an opportunity to join the team as Legal Officer for 2020 Chace jumped at it as he felt it was a role he would have the knowledge and experience to perform aptly. Chace has also been to the Kennedy Space Centre as a finalist in the 2016 Conrad Innovation Challenge after his team submitted ideas to further develop the modern space suit.
Chace has experience in legal procedure after working at Legal Aid QLD, as well as demonstrating a passion for sharing his knowledge with others with over 4 years of experience coaching in the sport and fitness industries. Chace hopes to combine his interests of aviation, aerospace and the law to help bridge the gap between commercial aviation and space travel in the future.