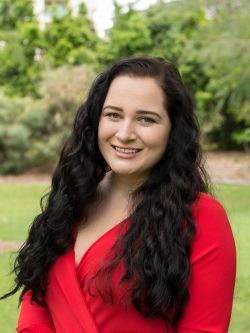 Myrthe Snoeks is currently studying a Bachelor of Mechanical & Aerospace Engineering and a Bachelor of Political Science at the University of Queensland (UQ).
In addition to her studies, she has been actively involved in numerous extracurricular activities; from participation in the Idea Hub, where she was selected to travel to San Francisco, to the development of UQ Space, with whom she achieved first place in the 2019 AURC, provided aerospace engineering outreach activities and developed two sounding rockets with her 70 person team.
Over the past years Myrthe has been working as a research assistant and tutor, with research areas including; business management, entrepreneurship, and engineering project management. She is a strong believer in the value of applying interdisciplinary and international perspectives and aims to have a lasting positive impact on the STEM sector.
Her main focus at this time is the development and growth potential of the Australian space industry, and how students and young professionals, in collaboration with academia and industry, can get involved and make a difference.