The AYAA team is super excited to announce multiple scholarships to young students interested in the aerospace industry.
There will be two categories and 20 recipients (with up to $20,000 in total!!), all proudly supported by Raytheon Australia.
1. The Australian Youth Aerospace Leader scholarship, for all students currently studying at an Australian high school from years 10 to 12.
2. The Australian Youth Aerospace Scholar scholarship, for undergraduate students in their first year of an engineering degree at any Australian university.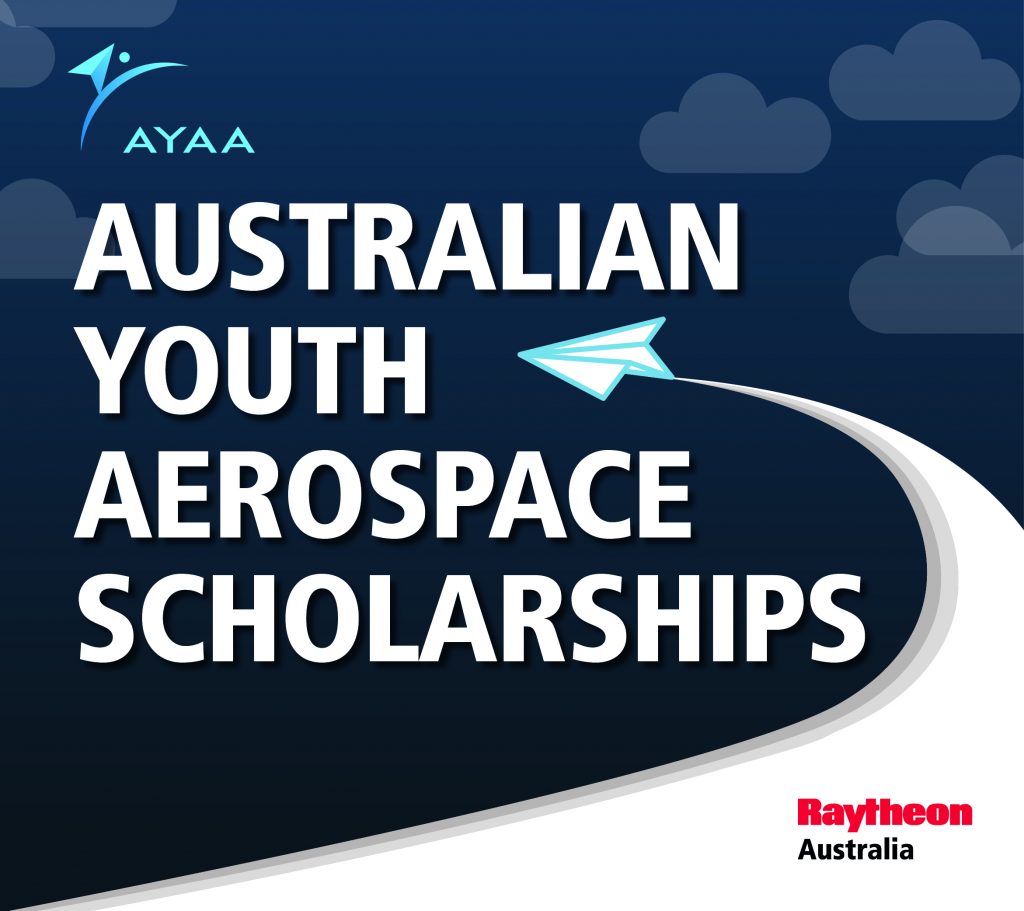 The list shows the successful applicants (in no particular order). An email will also be sent to your inbox if you were successful (please check your junk folder too). Thank you to everyone for applying!
The Australian Youth Aerospace Leader scholarship (Year 10-12 Students)
Jack Guest 
Edward Robinson 
Alannah Tuohy 
Fei Fei Webster 
David Stuchbery 
Gyuri Kim 
Finally Campbell 
Surabhi Hebbar 
Nicholas White 
Kaylee Li 
Angad Chawla 
Furkan Deniz 
Jake Wade 
Xavier Curcio 
Madison Noblet
The Australian Youth Aerospace Scholar scholarship (First-year University Students)
 Mananpreet Behal  
Simone Spisiak  
Taj Wedutenko  
Charles Joyce Thompson  
Sarah Henbury